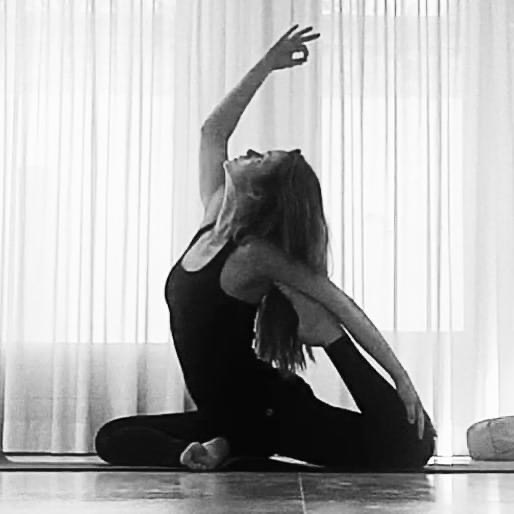 Not your typical yoga teacher, not a typical yogi.
I drink wine, sometimes a lot. I am a vegetarian, tried vegan, but could never do without cheese. I don't care about Sanskrit terms, in fact I truly dislike them since they are impossible to pronounce or understand. I swear and curse at myself and at others. I have a rather judgmental nature. I am not always patient. I can be vain and look in the mirror often. And to top it off, I can spend evenings, even days, binge watching Netflix series.
But of course, there is a "but". For me, yoga is everything and everywhere. Yoga is for everyone; not just for the cool and flexible people that look good in flashy yoga pants or the barefaced organic clothes wearing vegan hippies.
When it comes to yoga and the way I teach it, I am straightforward and honest. I tell you what I see, think and feel and share my factual and spiritual knowledge with you, on and off the mat.
I do it because I love the feeling yoga gives me and the impact it can have on your life. Yoga makes you a stronger, healthier, happier and more confident person.
It's a no-nonsense, endless journey of doing something that makes you feel good in everyday life.
I am a devoted yoga teacher and a lifelong yoga student, but I will never be a typical yogi, whatever that may mean.